Each year when you renew your SMA with FotoWare you need to fulfill that SMA so that FotoWare will issue your new product keys for that year. To complete fulfillment, log in to your account using this link:
Once you have logged in you will see a link "Fulfill now" in a yellow box at the top of the window under Registration Details. Click that link and enter your name in the signature block, then click "Sign and complete".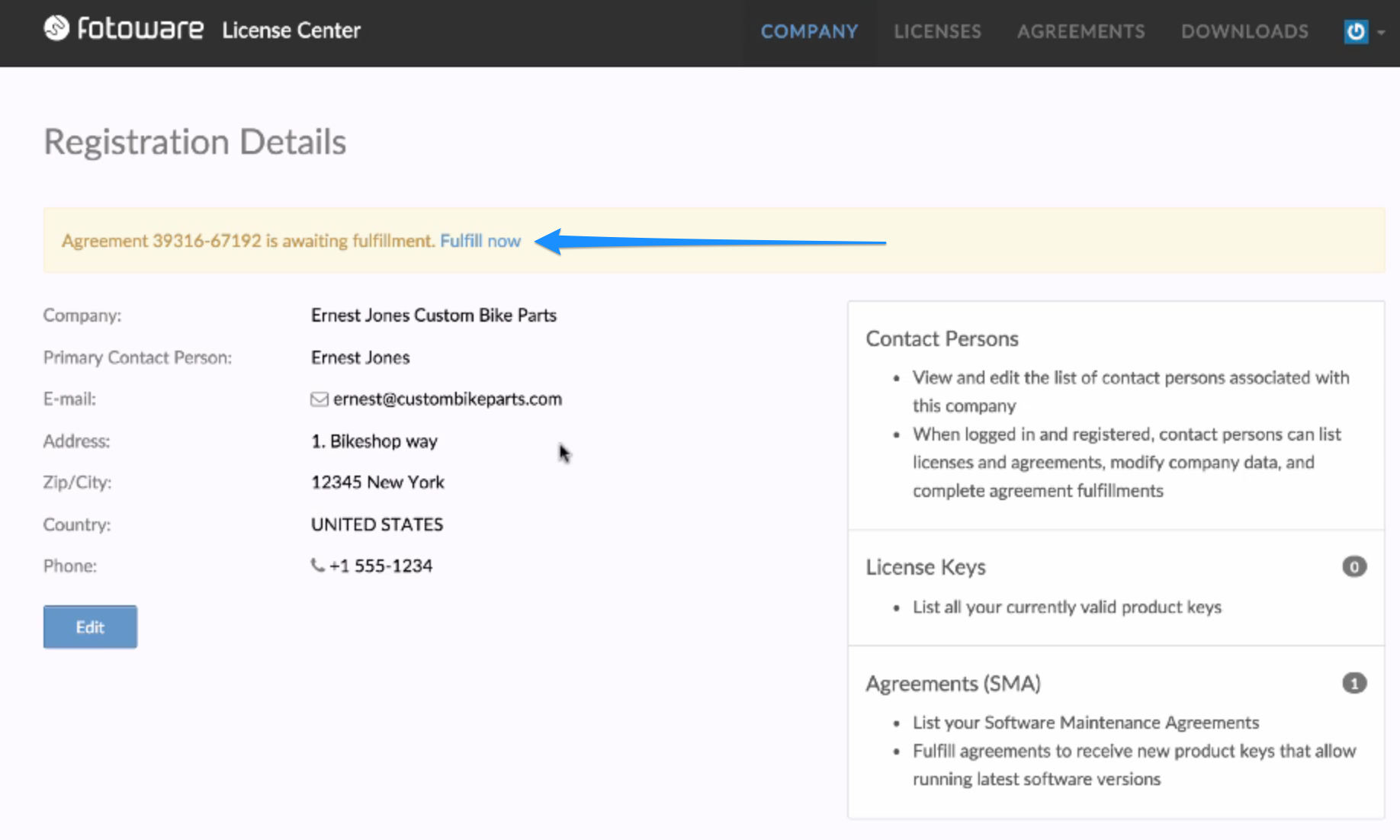 Your new FotoWare Product keys will be emailed to the primary contact in a matter of minutes.