Software Consulting Services, LLC uses Zendesk to manage all support tickets submitted by an organization. SCS also uses Zendesk to manage the knowledge base where materials about the applications are shared.
Each organization consists of one or more users who have access to submit, review and close tickets. Zendesk defines users as either agents or clients. Agents are users who work for SCS. Clients are users who are part of an organization.
In order to access ticket information, a client must first log into Zendesk by going to newspapersystems.zendesk.com
Click on the Sign In button at the top right of the window to log into Zendesk.

Signing In
You will need to enter your email address and password to log in. Use the email address that has been receiving support tickets updates from SCS. If you haven't received any updates, or you are still not sure what your email address is, please contact SCS at 610-746-700 or email scssupport@newspapersystems.com for assistance.
If you know your email address, but are not sure what your password is then click on the forgot my password link to have an email sent to you with instructions on how to reset your password.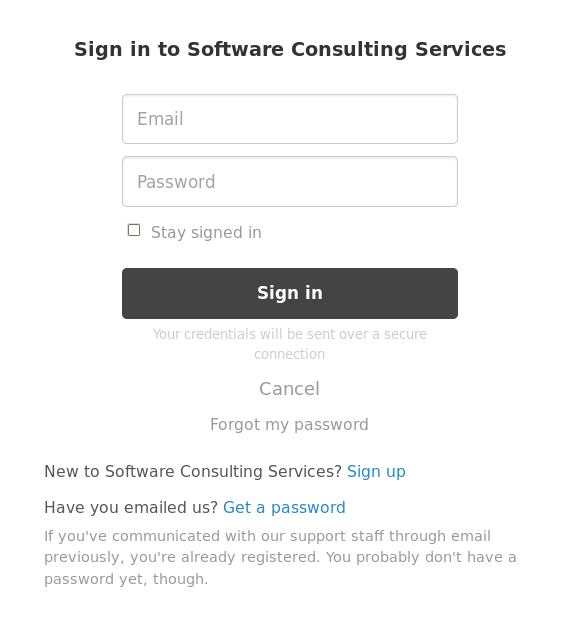 I'm logged in. what's next?
After you are logged into Zendesk the sign in button will change to reflect your name. Most of the window is filled with the major categories for the application knowledge base. Clicking on any of the major categories will display a list of articles and videos that you can review for frequently asked questions.
At the top of the screen are links titled Submit a request and My activities.  Click on Submit a request to create a new ticket, and click on My activities to see the status of any ticket that you have access to.
You may also submit a ticket by sending an email directly to scssupport@newspapersystems.com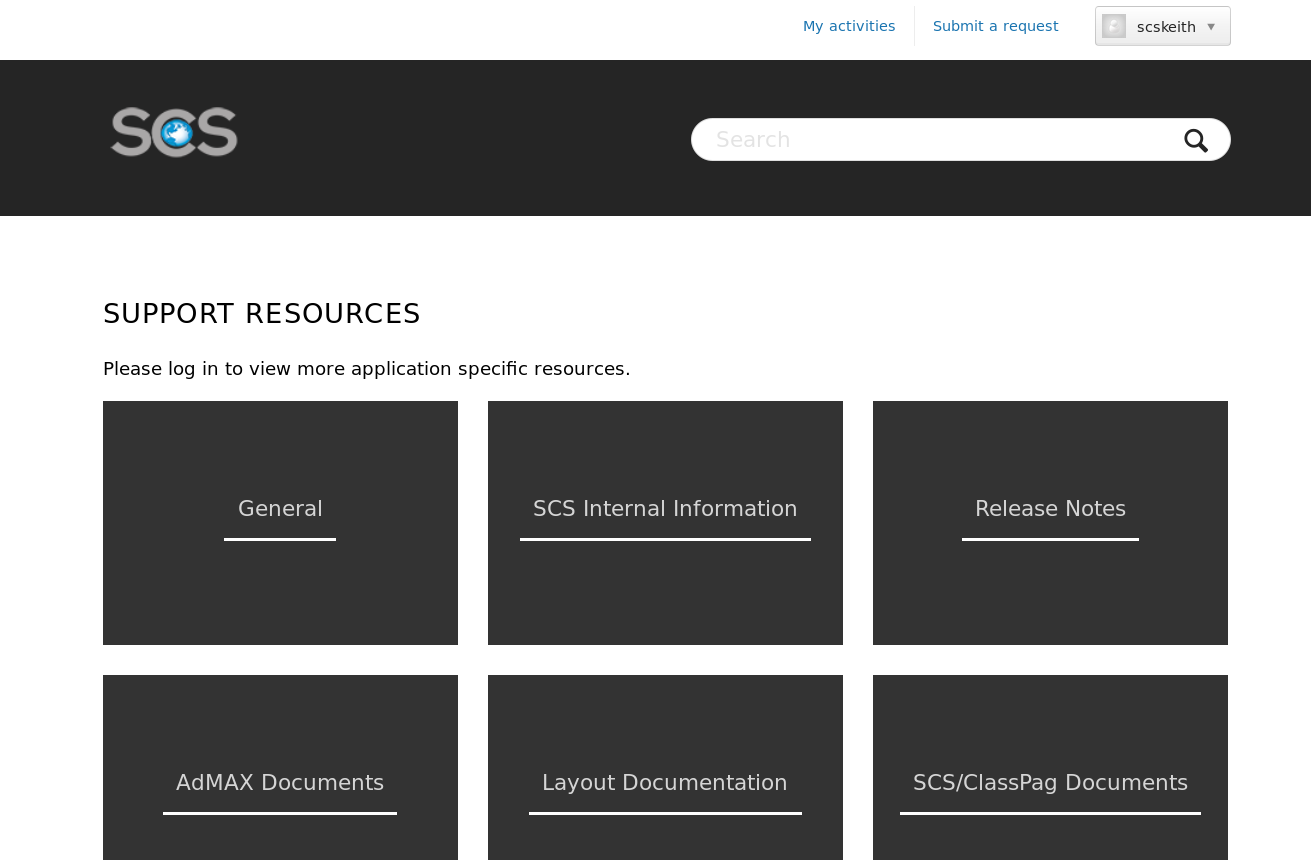 Submitting a Request
Clicking on Submit a request will display a form where you can enter information about your ticket. Fields that are marked with an * are required.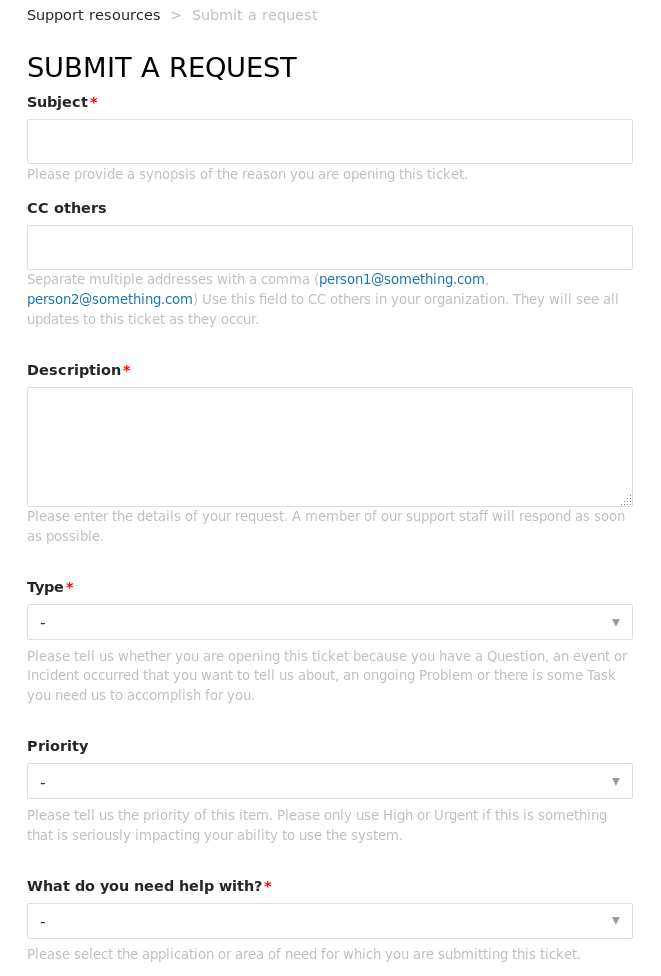 My Activities
The My Activities page will show a list of your tickets along with the status of each one. Click on the link in the Subject column to see all of the information about the ticket, including any attachments. After clicking on a ticket you can add additional information or attach new files.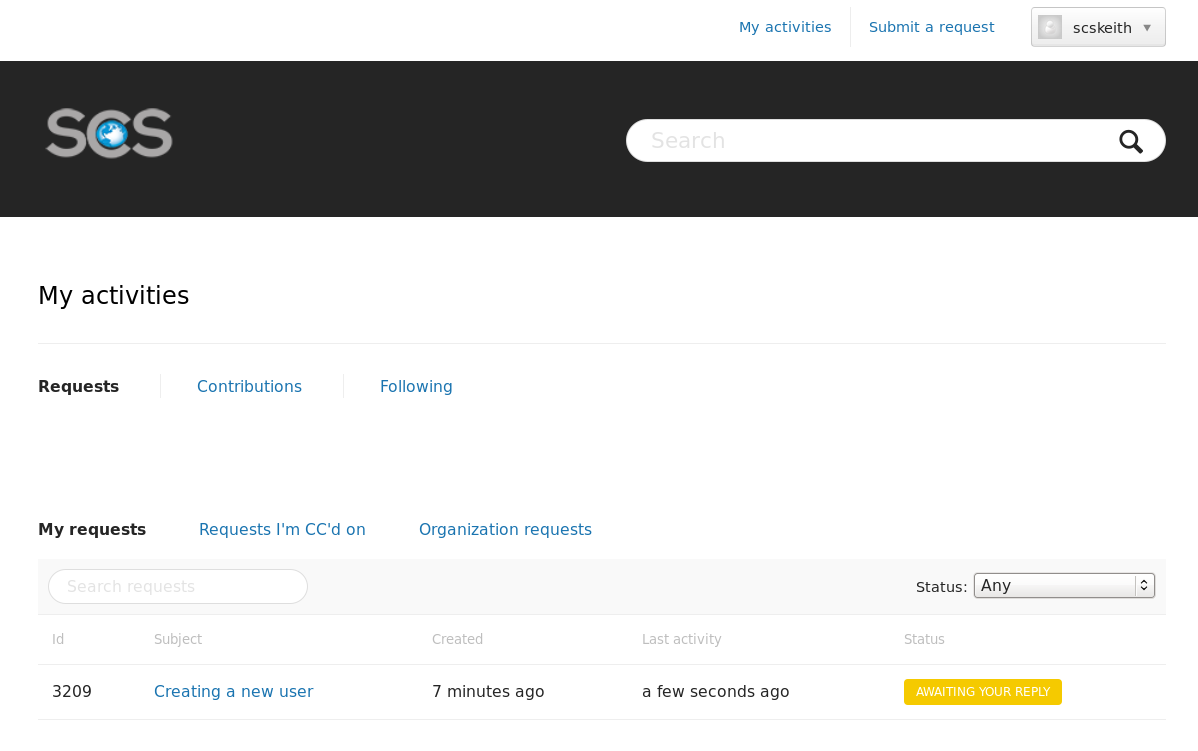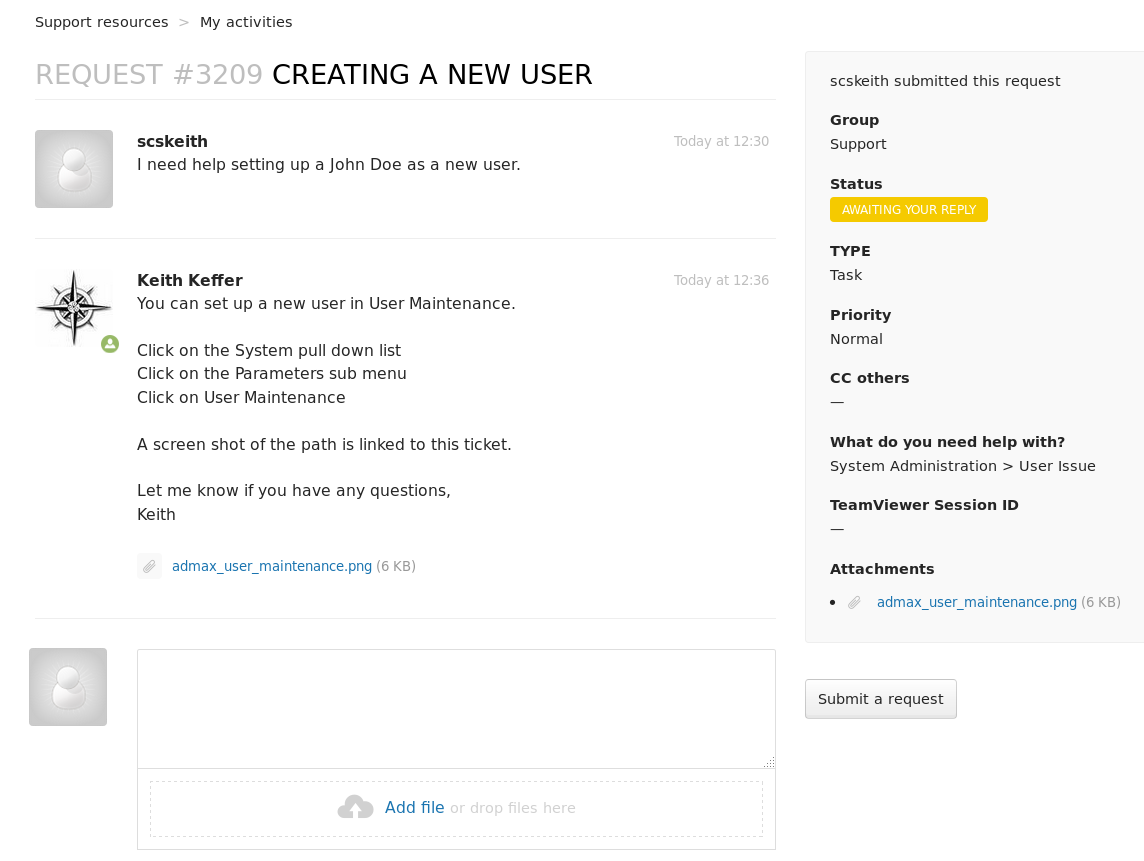 If you would like to see additional information, you can review Zendesk's online guide for new users.  It can be found at this link
https://support.zendesk.com/hc/en-us/articles/203664386-Help-Center-guide-for-end-users#topic_hm3_y5c_lk
At the top of the guide is a table of contents. To quickly get to the section about entering and monitoring your support tickets, click on Submitting and tracking support requests