January 6, 2020
eTearAdBoss™ 4.9.0
SCS/Track™ 4.9.0
eTearAdBoss
[MAJOR ENHANCEMENT] All of eTearAdBoss is now available in the browser, previously there was some functionality still restricted only to the x-windows interface. Use of the browser based application has been greatly streamlined and redesigned in Bootstrap to provide a responsive design for easier access on mobile devices as well as a standard browser.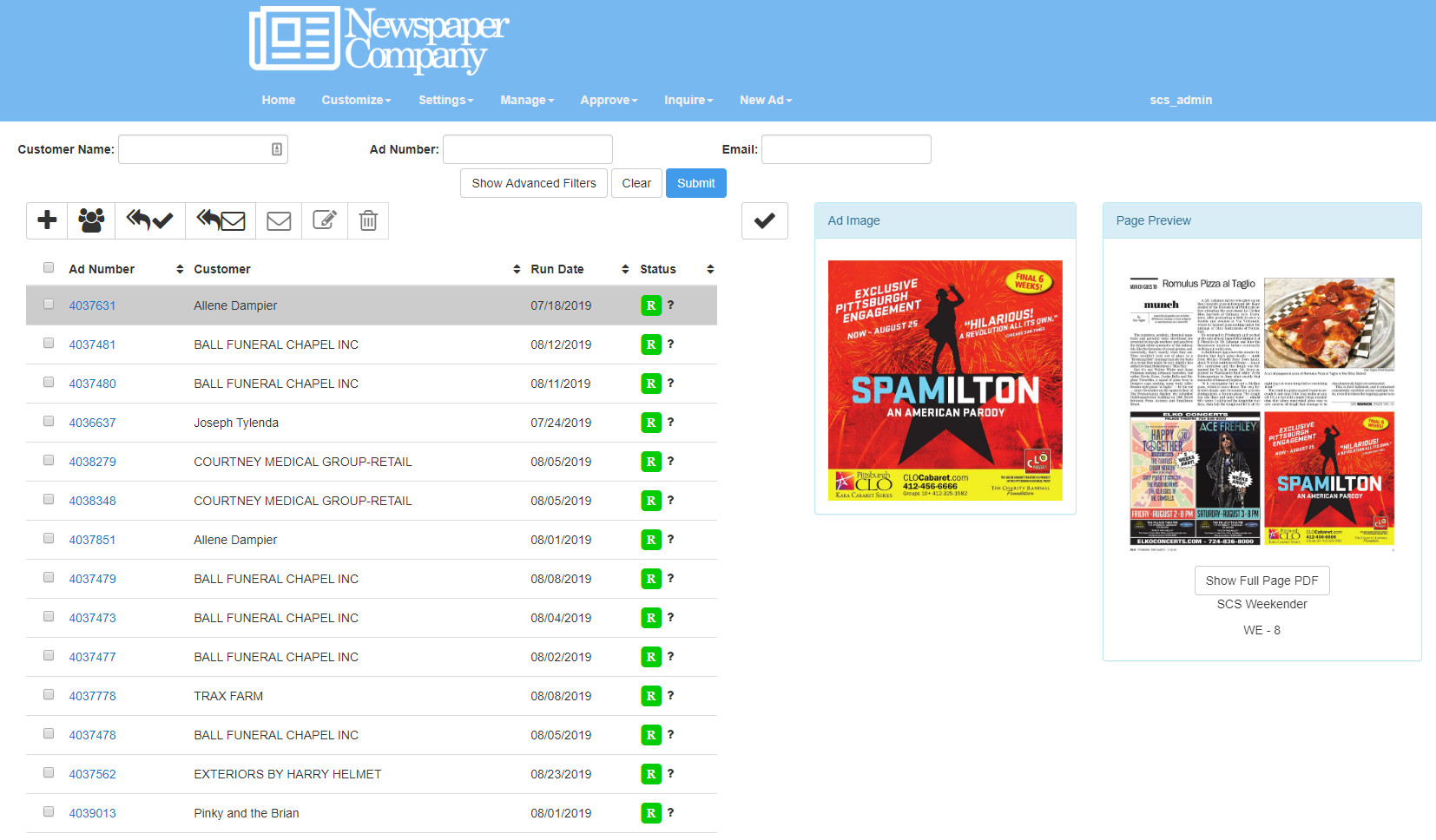 SCS/Track
[MAJOR ENHANCEMENT] Support for image files in SCS/Track have been improved.

Thumbnails in Ad Inquiry are now generated as an animated GIF slowly rotating through all images for an ad, instead of providing a thumbnail of only a single image.
Files of type webp are now supported throughout SCS/Track (CAS).
The image files and supplemental files tables have been combined into a single table.
Better support for specifying image files for specific functions. For example, a site can generate its own watermarked PDF for proofing instead of using the SCS/Track (CAS) generated output.

[ENHANCEMENT] Pagination of files out of SCS/Track has been expanded to support sending a ZIP package of an entire ad folder out to a pagination location, rather than just separate files from within the ad folder.

[ENHANCEMENT] Ad Info has a better display of multiple images in the preview window which identifies which image you are viewing and how many images are available to be viewed. Additional information about the ad has also been added above the tabs, providing information about which ad is being viewed even when changing tabs.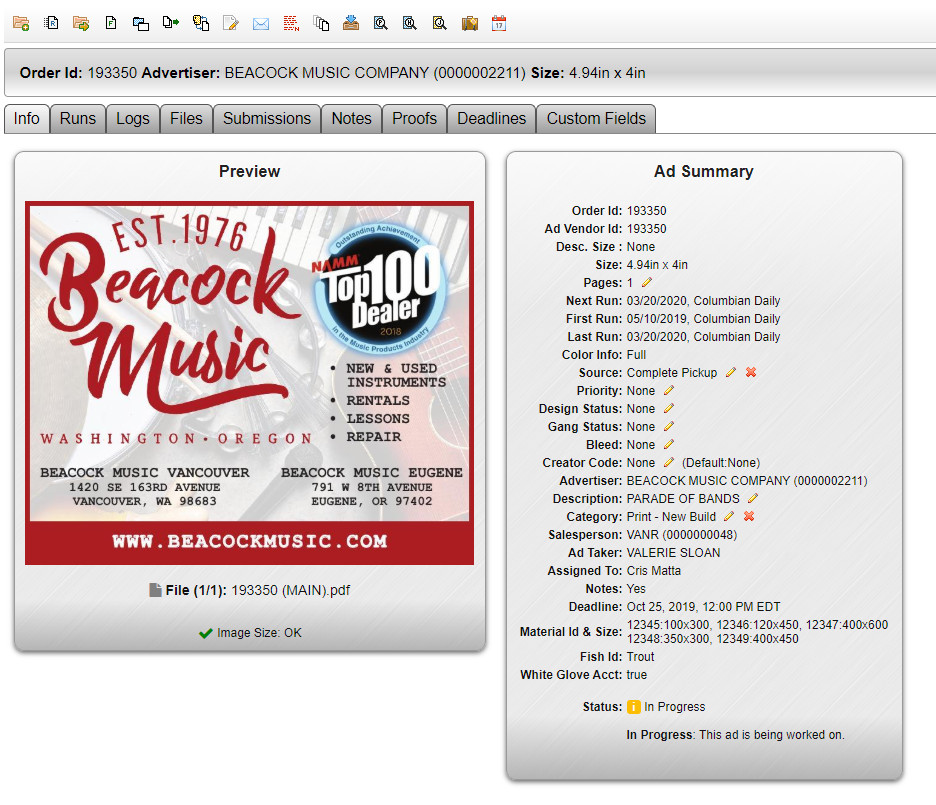 [ENHANCEMENT] Ad submissions can now be accepted from third party applications such as AdTransit, AdSend, etc. These submissions are treated like doing a normal submission not associated with a specific ad. Files can latter be linked to an ad.

[ENHANCEMENT] A metadata file may be included with the pagination process. The location where the metadata file goes upon pagination is configured as pagination is for regular image files. The file contents can be customized using standard tags.

[ENHANCEMENT] A few improvements to how email is delivered through the SCS/Track (CAS) system have been made. This will allow easier adjustments on-site to be made if email is not able to be sent properly.

[BUG] Fixed a bug that would prevent files with a plus (+) sign in the file name from being viewed in the files tab and possibly other areas as well.

[BUG] Fixed several issues regarding special characters causing problems during the ad submit and create ad process.