August 13, 2019
eTearAdBoss™ 4.6.0-0
SCS/Track™ 4.6.0-0
Classified Order Entry On-line 4.6.0-0
eTearAdBoss
eTearAdBoss has been redone in Bootstrap.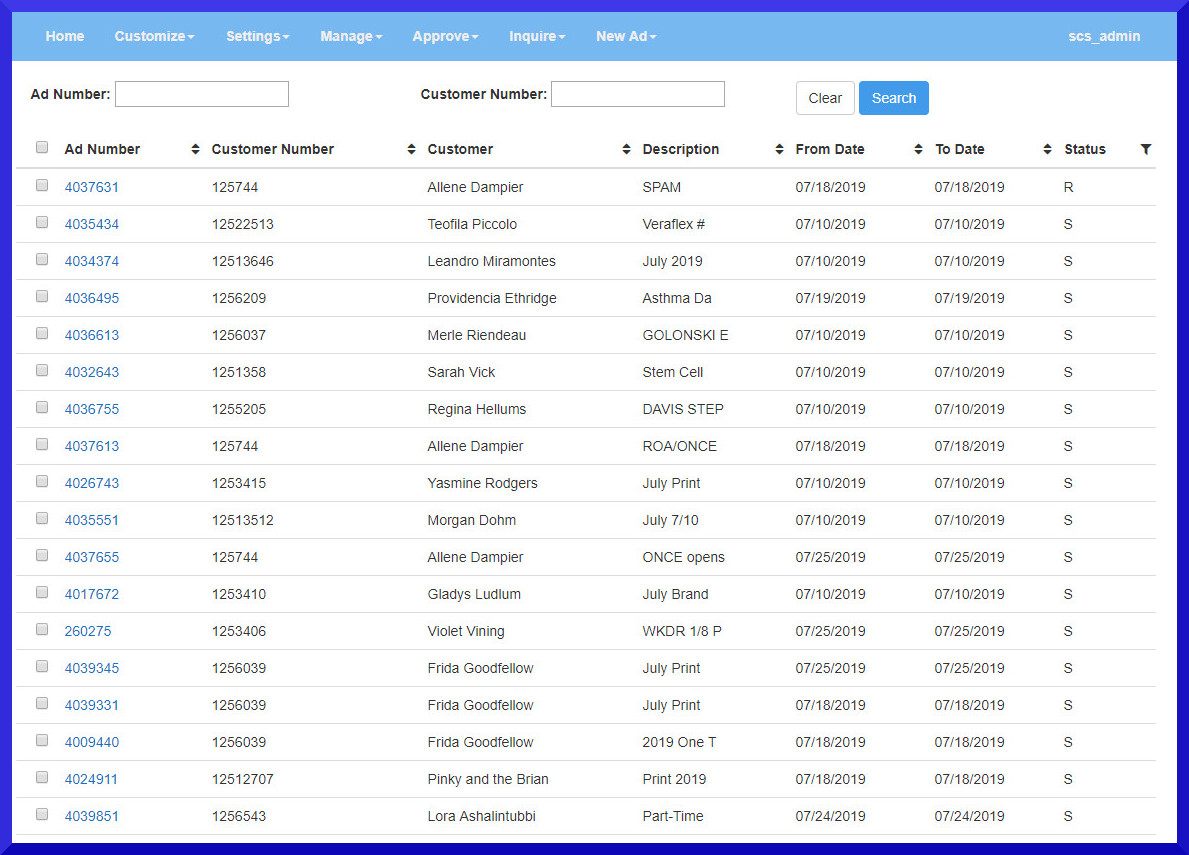 Viewing pages and ads in eTearAdBoss now is possible and an example is shown below.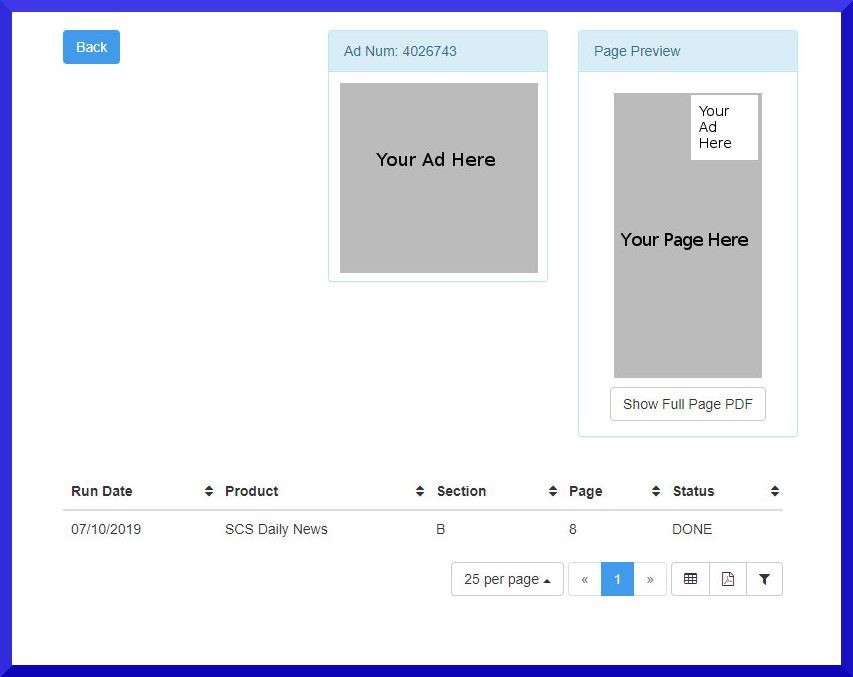 SCS/Track
Fixed a bug preventing pages from rendering properly in EditionAdBoss if the page only had one column. This issue was reported by the Daily Journal (Tupelo, MS).
Classified Order Entry On-line
Resolved several issues in classified order entry on-line with regards to billing and contact information over multiple countries.