If a user no longer sees a dialog they have seen in the past, it is likely that they chose to suppress the dialog with the option "Never show this dialog again".  This article assumed the "Add text to selected files" was suppressed.  There are other dialogs that offer this option.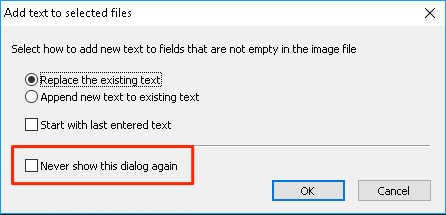 To correct this take these steps.

1. Open FotoStation 
2. Choose File, Preferences, Suppressed Dialogs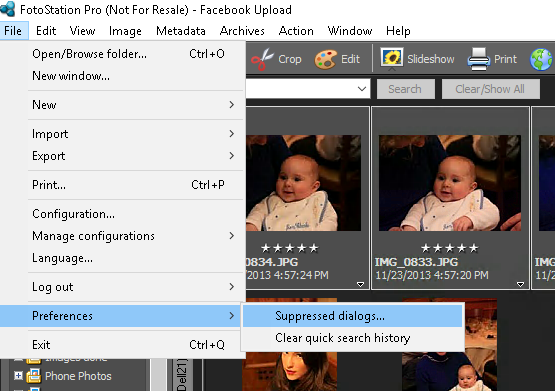 3. Place a check mark next to 'Add text to selected files'.