October 2, 2015 
SCS/Track™ 3.3.0-0
PGLAdBoss™ 3.3.0-0
Community Advertising Services™ 3.3.0-0
Classified Order Entry™ 3.3.0-0
Quick Order Entry™ 3.3.0-0
PGLAdBoss.
PGLs generated from PGLAdBoss have an option to enable page tracking options. If enabled the following actions can be performed using the icons presented to the left of each page: launch that page in Scribus (if an SLA document exists for that page), open the PDF for that page (if a PDF document exists for that page) or open Ad Inquiry from that page.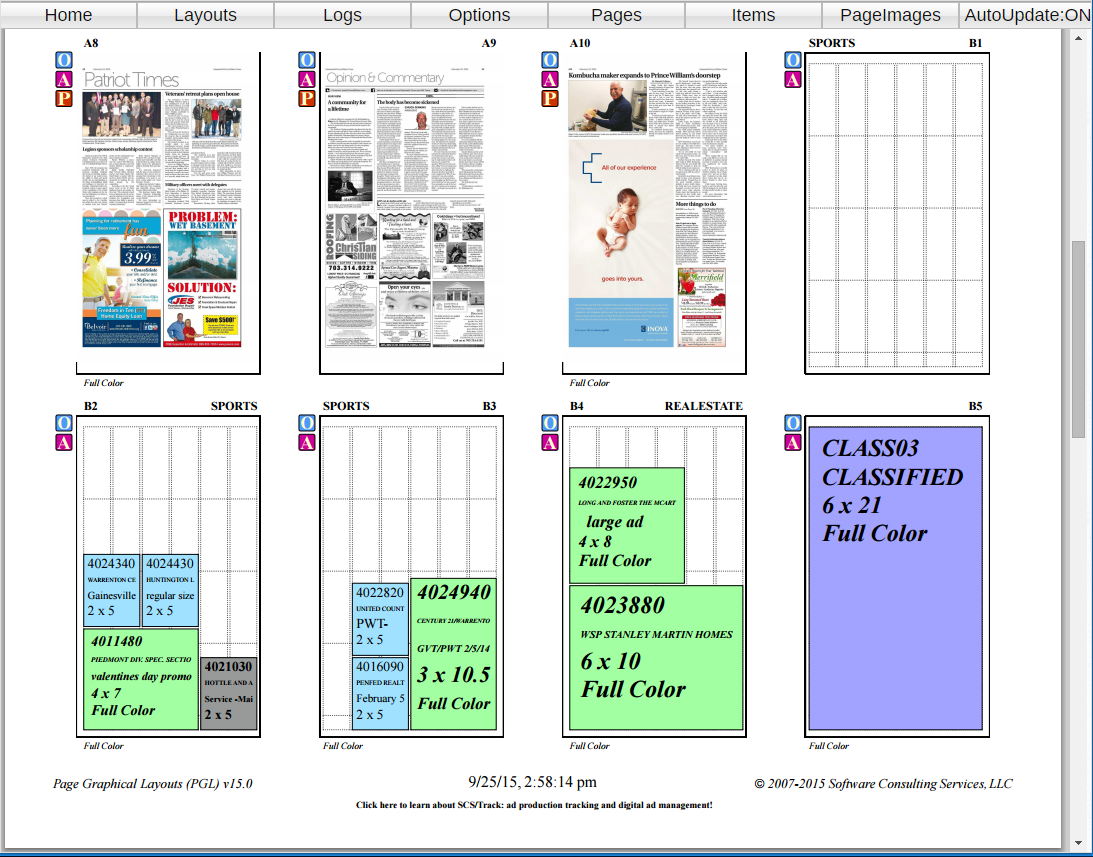 Classified Order Entry (COE).
The option to add/remove individual products from a package and change the quantity of runs is now available and can be done at anytime during the ad taking process – from the time the package is first chosen up until the order is complete.

The start date can also be altered anytime during the classified order entry process – in previous versions this could only be set once when the package was selected.

Run dates are displayed for each product within the context of the package.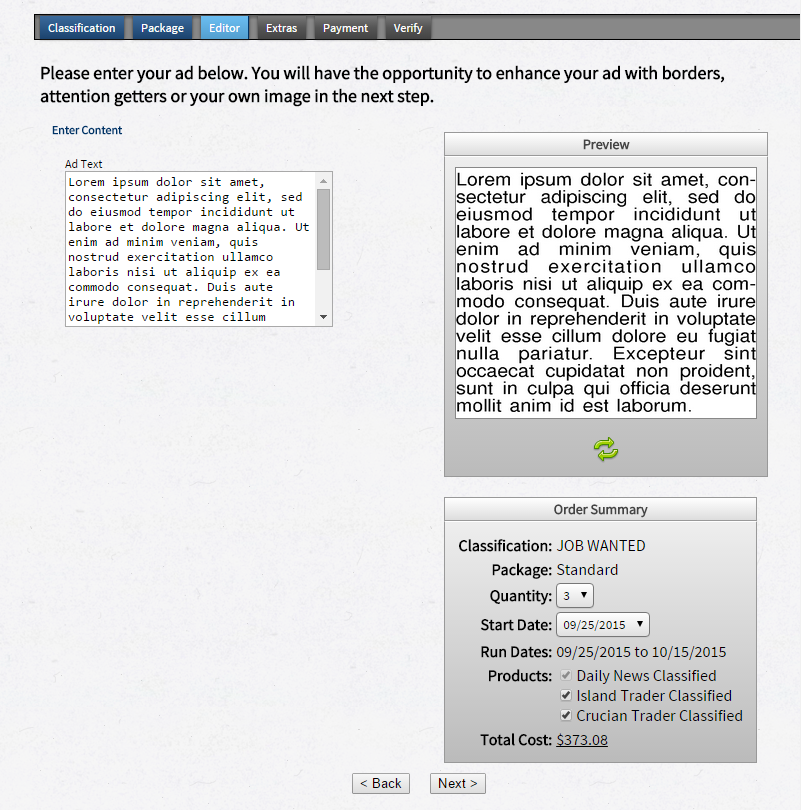 Quick Order Entry (QOE).
The pickup order id/ad number is now properly cleared when picking up a new ad.
SCS/Track.
Outgoing email is now defined in HTML format. After upgrading to this version all of a site's custom email messages should be reviewed and updated to the new format.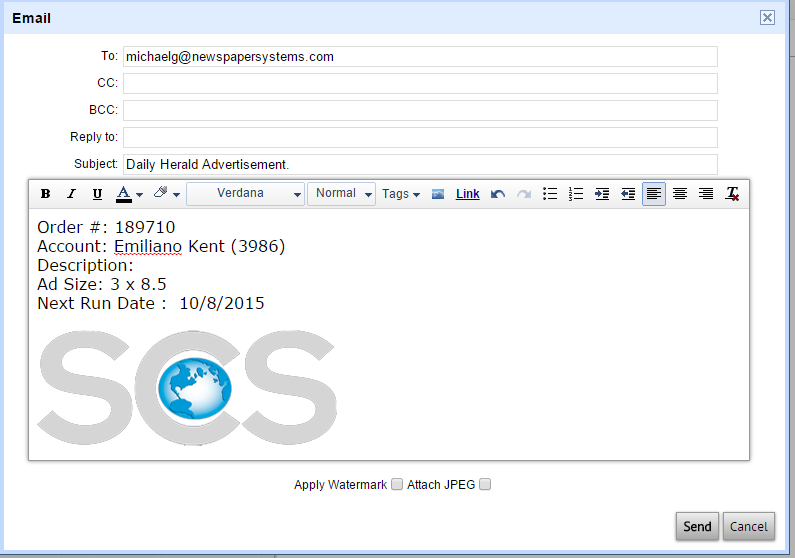 Thirty-two (32) character account numbers are supported in SCS/Track as is defined in the SCS XML specification – now the application matches the specification.

Added the option to overwrite makeup notes from AdMAX, preventing notes from continually stacking on top of one another.

The order id can now be entered for ad kinds that allow manual order id entry.

Files of type DOC, DOCX and ODT view properly from the files tab, on the Ad Info page, if those documents are in a sub-folder of the ad.

Resolved several automatic routing issues that were caused by the copy status flag being set in the XML interface.

The quick launch feature of the ad launcher did not work properly on Windows 10, this has been fixed.

Certain salespeople and advertisers based of their id or account number were unable to locate ads in Ad Inquiry in previous versions – these searches now work properly.

Fixed a bug that prevented salespeople from being located by name when using the user maintenance utility.

The ability to load and apply table settings to other users, on the Ad Inquiry page, as the administrative user has been fixed.

Resolved an issue that would cause the Unicode characters U+2028 and U+2029 to cause errors when pasted into certain fields in several SCS/Track forms.