7/16/15
Version 9.29
* ClassPag now supports ads over 2 GB and can produce pages over 2 GB.
* This release of ClassPag is the first to be built with gcc-5.2.0.
See http://gcc.gnu.org/
7/30/15
Version 9.30
* Improved line ad flowing in classes with line ads of several widths.
* ClassPag sets a better initial number of pages to display on products
that pair facing pages.
* The Editor shows more accented characters under Edit -> Insert Special.
* The Editor has a new Edit -> Composition Mark window that is similar
to Insert Special but shows only composition marks.
8/10/15
Version 9.31
* ClassPag can now wrap PDFs made by Scribus. Use the value "PDF" in the
"Auto Segment Ads" field on the "Legal and Segmented Ad Specifications".
* The Cmd -> Ads menu has a new command "Send ad to SCS"/"Enviar aviso a SCS"
to send the image of the current ad to SCS support. This allows you to send
ads with a few mouse clicks without tracking down the image name and starting
ftp or an email client. 
* The top level menu and a few other menus have a new hot key
"Create new session" to start a new session. The new session starts
in the top level menu the same as if you had launched another session
from your desktop.
* "Open Square-off" mode no longer shows ads with fillers above them
ads conflicts.
* rcpuniq.sh now works better with ncftp when the source file has a path.
* Fixed a problem where paginating after dragging line ads out of class
could hang in rare cases.

--- Screen captures ---
Version 9.29
A sample page of 6 GB with three ads larger than 2 GB. The solid cyan ad is 2,147,484,078 bytes.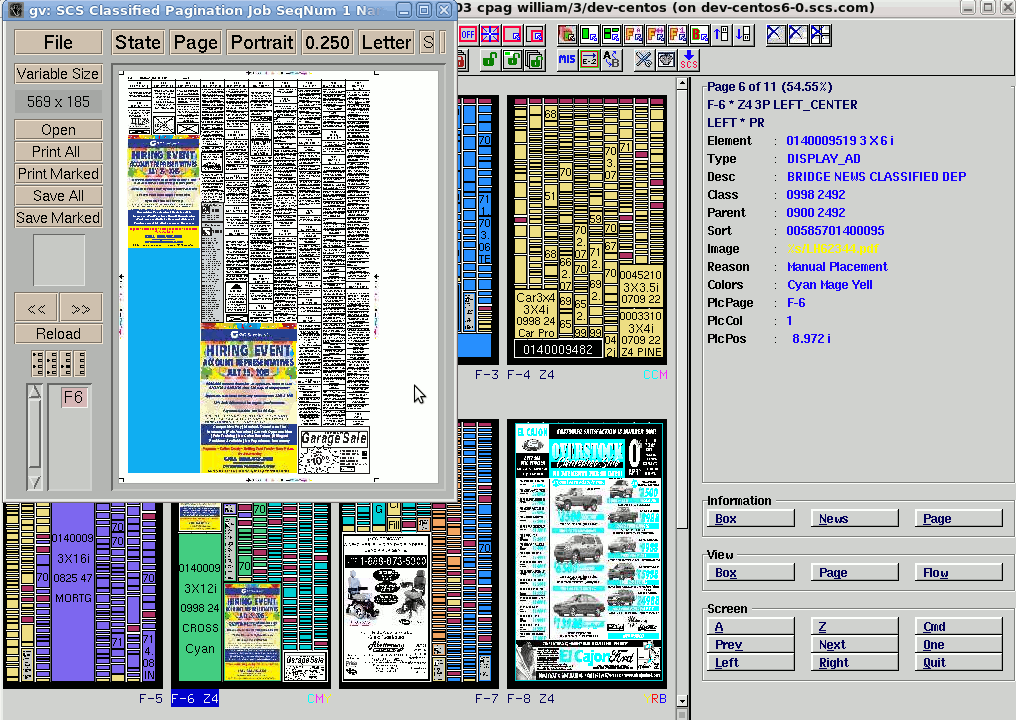 Version 9.30
The Editor menu item has an improved Edit -> Insert Special list and a new Edit -> Composition Marks list.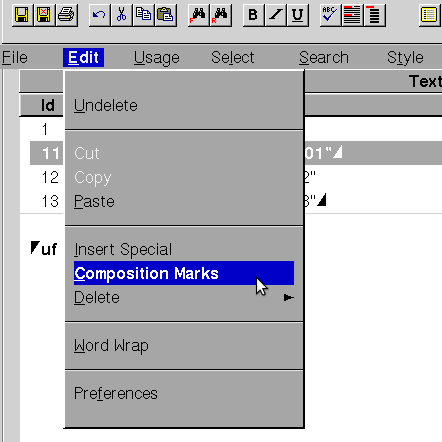 Edit -> Insert Special has more accented characters.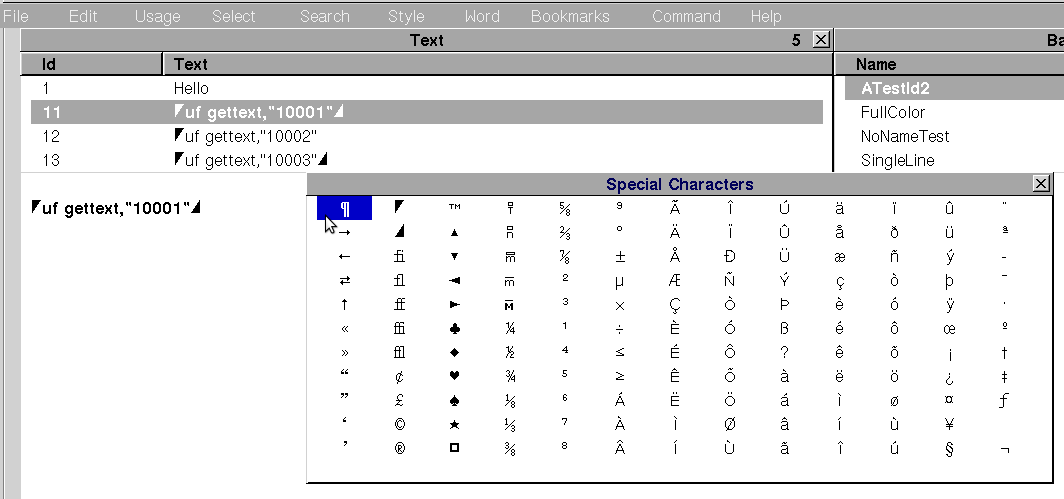 Edit -> Composition Marks is new and has formatting codes.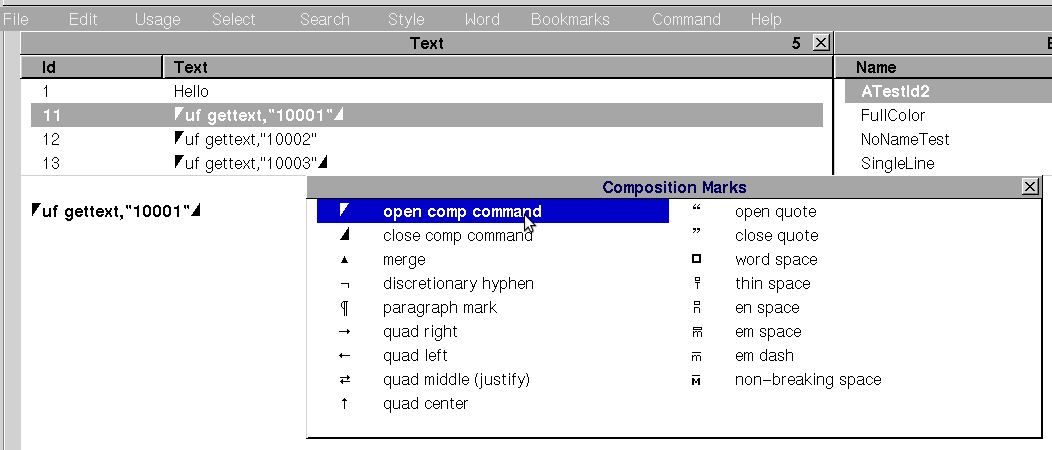 ClassPag 9.31
The new Ads -> Send ad to SCS command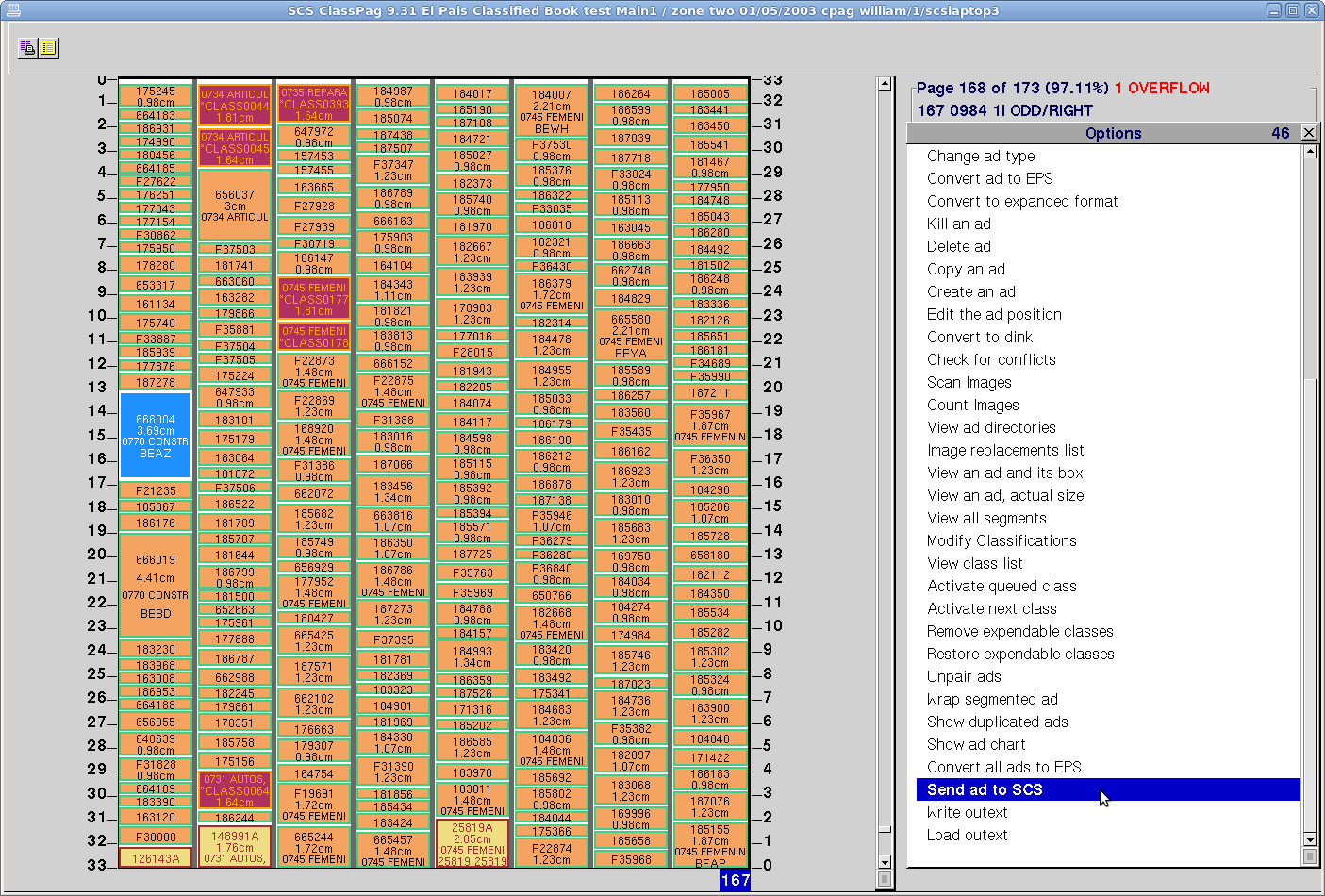 The command sends the currently selected ad to SCS support and displays the name of the file.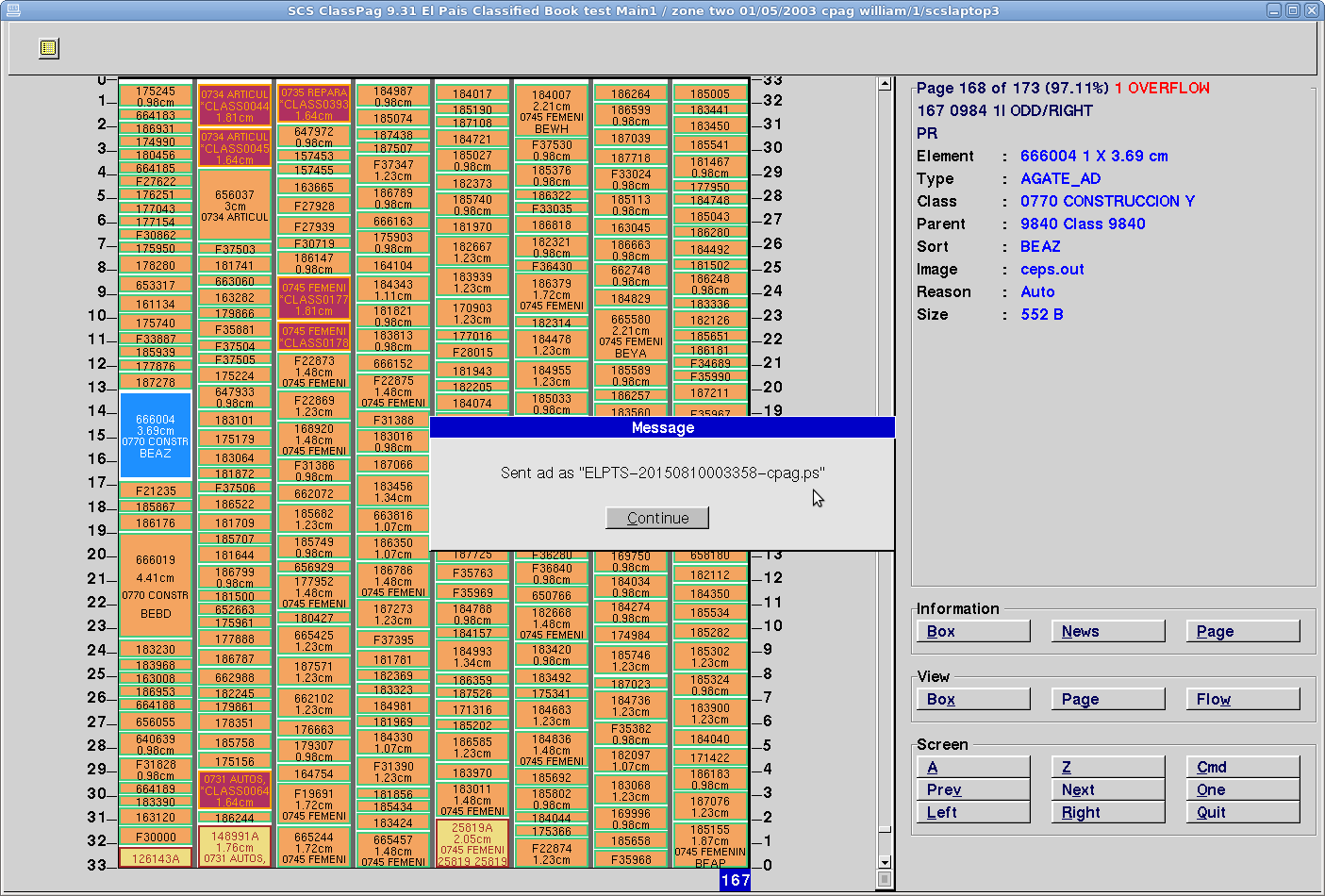 ClassPag can now import ads created in the Scribus document publishing application. http://www.scribus.net/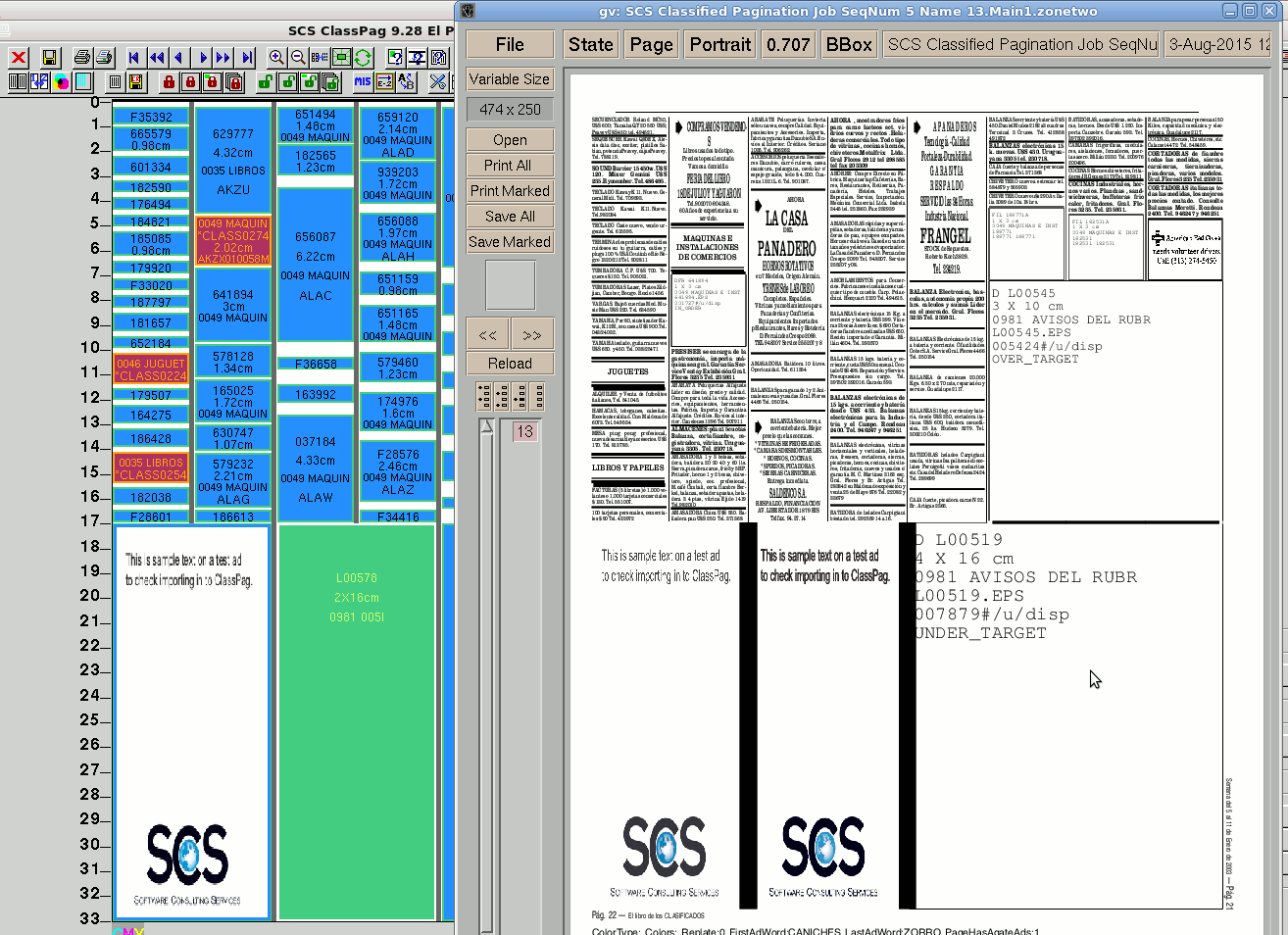 ClassPag can also wrap legal ads creating with Scribus.