April 24, 2015 
SCS/Track™ 3.2.1-0
Community Advertising Services™ 3.2.1-0
Quick Order Entry™ 3.2.1-0
Community Advertising Services (CAS).
Custom CSS and Google Analytics is now available throughout every page of CAS.
SCS/Track - New Features.
Added a files tab to the Ad Info page. The folder structure of an ad can be navigated through the SCS/Track web portal with previews available for many file types.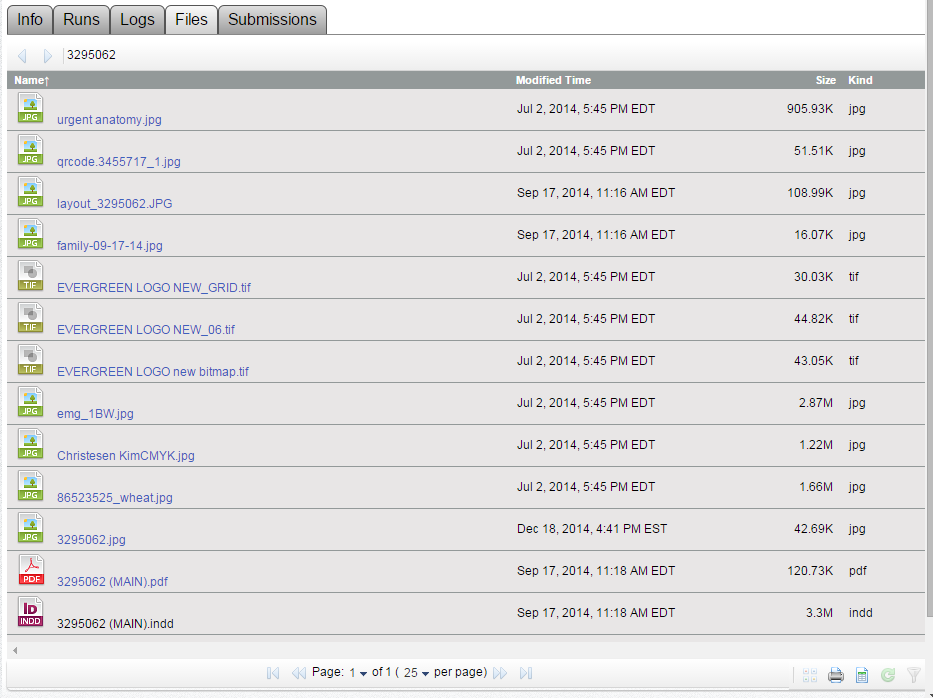 Improved layout and icons on navigation bars on all tables throughout CAS.



If SCS/Track needs to create a PDF to send via email, it will use the existing PDF document as is, if one exists and no watermark or other alterations are required. This reduces processing time and preserves the resolution of the original image.

Multiple layout sheets can now be uploaded to a specific ad when doing ad submissions, previously it would only keep the first layout sheet uploaded. Now all layout sheets are kept in the ad folder and the latest layout sheet is opened for viewing when clicking on the view layout sheet icon.

A new late ads report has been added to the standard SCS/Track report suite.

Added a new tag "OPERATOR_EMAIL" that can be used in any SCS/Track email template to substitute the email address of the last person to work on an ad.

Transfer selections are handled through a menu pop-up rather than a new dialog.

The descriptive size is available in both the Ad Inquiry list and on the Ad Info page.

Searching by page group is possible from Ad Inquiry.

The current page is preserved in Ad Inquiry when doing a refresh or auto-refresh.

Only NORMAL ads would get expired prior to this version, now all ad kinds do.

When doing an ad submissions the information from the previous submission is loaded into the form, previously the form would always start out blank.

Added an option for an email to be sent during the ad create process. This works exactly like the email sent now during the ad submission process.
SCS/Track - Bug fixes. 
Handle proper sizing of SWF files on the Ad Info page. Incorrect sizing would cause additional images and animation outside the bounding box to appear on the page.

Fixed an incorrect encoding of special characters entered when proofing an ad.

Fixed a bug with respect to validating fields in custom forms.
SCS/Track - XML Interface Enhancements. 
The account info would not get properly updated in the XML interface, therefore SCS/Track would lose where the ad was stored when an account number changed.

Ad kinds can now be passed into SCS/Track via the XML interface from order entry. This allows spec ads and other kinds to be created, managed and reported on within SCS/Track. This feature requires version 10.69 of AdMAX.
Quick Order Entry - New Features.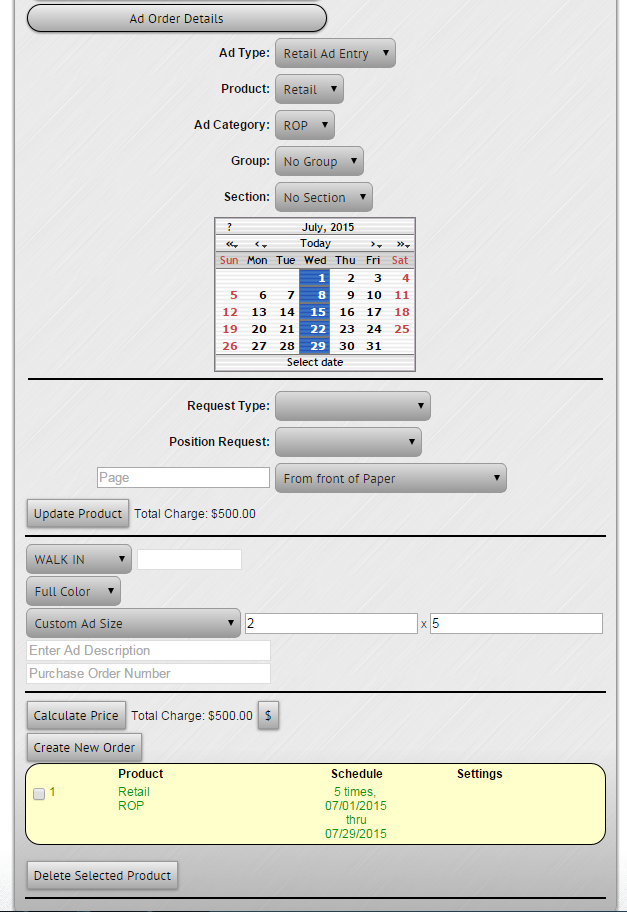 The layout position request, source and pickup ad number can be entered.

If a site has ReserveAdBoss and Quick Order Entry, the user can select a page or block request from ReserveAdBoss based off the product and run dates selected.

Error reporting has been improved.

Preprint ads can now be taken.

More detailed account information is available when loading a customer.

Buttons for adding, updating, deleting a product and calculating price are all enabled or disabled depending on the actions available to the user. This makes it more clear as to what functions are available to the user as they go through the process.
Quick Order Entry - Bug fixes.
Fixed a bug causing inactive ad categories to not be properly filtered.

Fixed a bug causing inactive customers to not be properly filtered.